Modern medicine has extended human life expectancies, and that's certainly a good thing. But as people live longer, age problems multiply. According to Alzheimer's Disease International, a nonprofit federation of Alzheimer and dementia associations, there were about 35 million people living with dementia around the world circa 2009. Unfortunately, today that number is over 55 million, and the World Health Organization predicts it will reach 78 million by 2030. 
How will society cope with this burden? One way is to design treatment facilities that integrate memory patients into the community. In other words, the facilities don't resemble real towns, they are real towns, where the patients move about freely and it becomes difficult to distinguish the caregivers from the cared-for.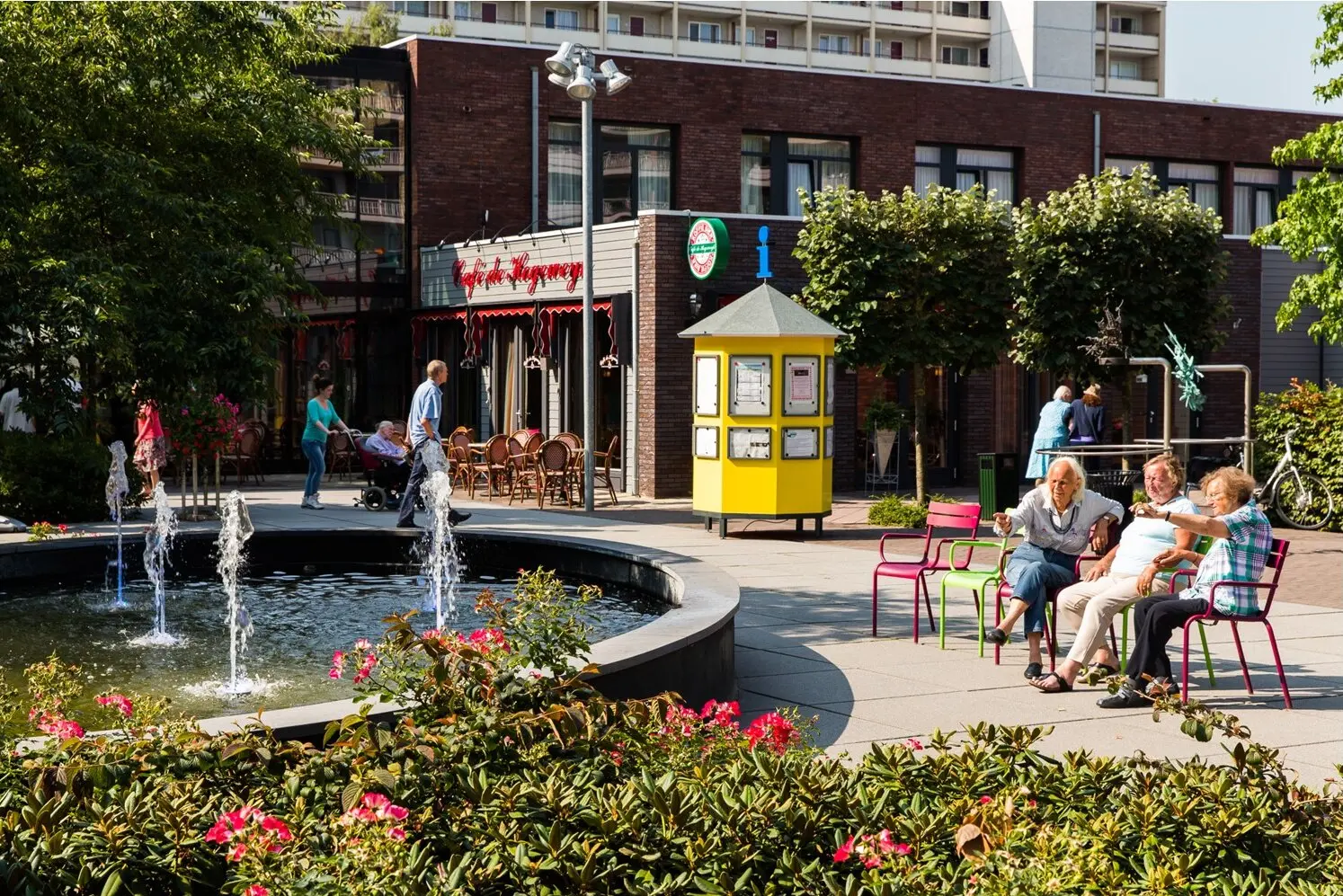 A good example of this approach is Hogeweyk, which currently serves 188 residents in 27 houses. Occupying four acres in the Amsterdam suburb of Weesp, the atmosphere resembles a quaint Dutch village with a town square, restaurant and other services. Residents interact with both fellow patients and trained staff — nurses, doctors, psychologists, physiotherapists and social coaches — who outnumber the residents and blend into daily life. For example, residents can buy food at the supermarket, but no money is exchanged and the cashier is trained to deal with their special needs. The homes contain six or seven residents and come with a living room, kitchen, private bedrooms, a laundry room and outdoor space. Professional support is always available.
Although the Hogeweyk model is being copied around the world, it's considered problematic for the United States because the costs will fall primarily on individuals rather than the government. But an attempt is in development in Holmdel, N.J., with plans to open its in the next two to three years. Named Avandell, it's designed by New York architecture firm Perkins Eastman and will consist of 15 homes in a farmhouse aesthetic to reflect the local surroundings. The suburban-style community will include a town center with a grocery store, bistro and community center (https://perkinseastman.com/2023/07/07/perkins-eastmans-avandell-dementia-village-featured-in-the-new-york-times/).
Of course, people who need extra support will still depend on the traditional dementia village. But for everyone else, these community-integrated facilities will play an important role in the final years of their lives.
Taken from "As Cases Soar, 'Dementia Villages' Look Like the Future of Home Care" by Joann Plockova (https://www.nytimes.com/2023/07/03/realestate/dementia-villages-senior-living.html?).