Ever since I saw a man in a wheelchair at a urinal in an airport restroom, I have never begrudged accommodations for people with special needs. This is also why some recent news from Egypt caught my eye.
What if you like to swim, but your vision is severely limited? Last July, the local government opened an area on Mandara Beach in Alexandria, Egypt for the visually impaired. Floating ropes mark a U-shaped pathway into and out of the water. This is the first disability-friendly public beach in Egypt and will allow people with various disabilities, including those who use wheelchairs, to reach the Mediterranean Sea.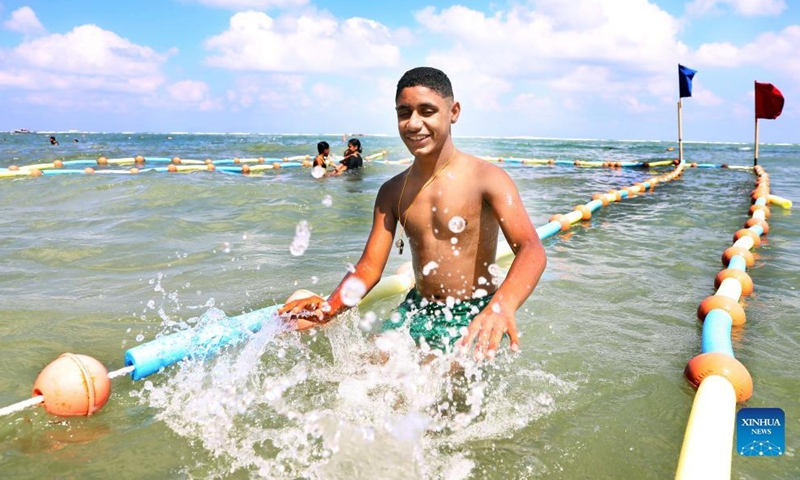 Hopefully, this is an idea that will spread around the world.
Also see "Egyptians with Visual Impairment Enjoy Swimming at Dedicated Mediterranean Beach" (https://www.globaltimes.cn/page/202207/1270682.shtml)