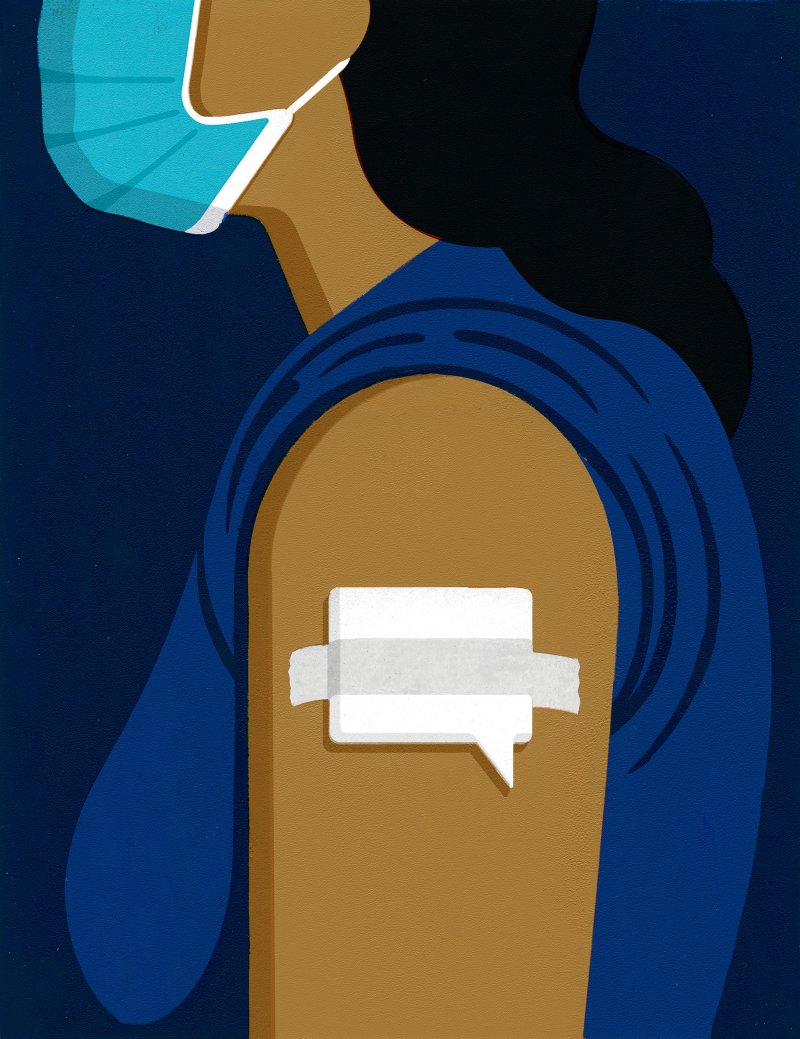 With all the misinformation about the COVID-19 pandemic, where can you go for accurate information?
That's the question a group of mothers started asking themselves as pandemic information became more and more muddled. But these moms are also doctors and scientists, and they decided to take action. The result is a grassroots network of women who are combatting vaccine misinformation.
For example, Emily Smith, who lives on the outskirts of Waco, Texas, is both an epidemiologist at Baylor University and the wife of a pastor. Understandably, this dual position puts her in a position to receive a lot of coronavirus questions. So she started a Facebook page as the "Friendly Neighbor Epidemiologist" (https://www.facebook.com/friendlyneighborepidemiologist) to provide accurate health information. At last count, she has more than 76,000 followers.
Others are Dr. Katelyn Jetelina, "Your local epidemiologist" with an MPH and PhD in Epidemiology and Biostatistics, and the self-described Nerdy Girls, a volunteer team of female PhDs, MDs, and DOs who maintain the Facebook page "Dear Pandemic" (https://www.facebook.com/search/top?q=dear%20pandemic). All are part of a text chain of about 30 women with M.D.s or Ph.D.s, and most of them are also mothers. All are working in what little spare time they have to educate the public about the pandemic and combat misinformation.
So if you have any coronavirus questions, these are some of the best sources for reliable information.
For more detail, see "These Moms Work as Doctors and Scientists. But They've Also Taken On Another Job: Fighting COVID-19 Misinformation Online" by Eliana Dockterman  (https://time.com/5947557/covid-19-vaccine-misinformation-moms/? ).