Joe Biden has decided to run for President with a woman, Kamala Harris. I remember when John McCain picked Sarah Palin in 2008 as his running mate, and when Walter Mondale selected Geraldine Ferraro in 1984. You may have thought of these women as ground-breakers in national politics. But no, it goes back further than that. Much further. The Center for American Women and Politics at Rutgers University tracks information about women serving in office. According to their data base, so far 21 women have run for President. Two of these were in the 19th century, seven in the 20th century, and twelve have run since 2000. The Center also lists eleven distaff candidates for Vice President. Here are some of the more notable names.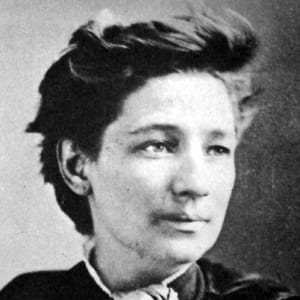 Well before Hillary Clinton was Victoria Woodhull, a suffrage-movement leader who ran for President in 1872. Her candidacy wasn't taken seriously, and probably wasn't legal anyway, because she was younger than the constitutionally required age of 35 (https://en.wikipedia.org/wiki/Victoria_Woodhull).
The first woman Vice Presidential candidate was thought to be Marietta Stow, who ran for the Equal Rights Party with Belva Lockwood, the second woman to run for President, in 1884.
Then we have Charlotta Bass, a crusading newspaper publisher who has the distinction of being the first Black woman to run for Vice President in 1952, albeit on the Progressive Party ticket (https://en.wikipedia.org/wiki/Charlotta_Bass).
Shirley Chisholm, who I remember as a charismatic leader, has a political resume filled with firsts — the first Black woman elected to Congress in 1968, the first Black candidate for a major party's nomination for President in 1972, and the first woman to run for the Democratic Party's Presidential nomination. Unfortunately, few voters were ready to follow her down the "Chisholm Trail" (https://en.wikipedia.org/wiki/Shirley_Chisholm).
The first Native American woman nominee for Vice President is probably LaDonna Harris in 1980. She was on the Citizens Party ticket, which got less than one percent of the vote.
Along with Ferraro in 1984 was Emma Wong Mar, who appears to be the first Asian American woman nominee for Vice President. Her Presidential running mate for the Peace and Freedom Party was Sonia Johnson. Unfortunately, this all-female team received less than one percent of the popular vote in the 1984 election.
The complete list, along with their selection criteria, is on the Center's website — https://cawp.rutgers.edu/levels_of_office/women-presidential-and-vice-presidential-candidates-selected-list