Pets give us much comfort and companionship. And there is a segment of society to whom pets are doubly important — the homeless. Reportedly, 10 to 25 percent of homeless people have pets. Yet they require care, too. But it's tough to look after an animal if you might not know where your next meal is coming from.
Fortunately, there are people who recognize this care gap. Various local groups and volunteers do provide services, including mobile spaying and neutering vans, clinics, flea medicine, and food.
One leader in this effort is Dr. Kwane Stewart in the Los Angeles area. Usually alone, he walks the streets, looking for animals in need. He has always loved dogs, and he knew from age 10 that he would become a veterinarian. He got a DMV degree from Colorado State University and opened his initial practice in San Diego. His next stop was Modesto, CA, arriving in 2008, just in time for the Great Recession. When economic hardship comes, many pets go; pet surrenders overwhelmed the shelters. "I was destroying 30 to 50 animals every morning," he remembers. "Healthy dogs and cats. It was killing my soul." He started trying to improve the situation by treating a homeless man's dog, then holding a free clinic at a soup kitchen. His work with this clientele snowballed from there.
For five years, this was a secret that he didn't even share with his family. Then in 2017, he and his brother Ian produced the reality TV series "The Street Vet" to publicize his work. Currently, he's founding a new practice in San Diego and writing a book about his experiences. His compassion has also led to a nonprofit, Project StreetVet, to broaden his practice even further.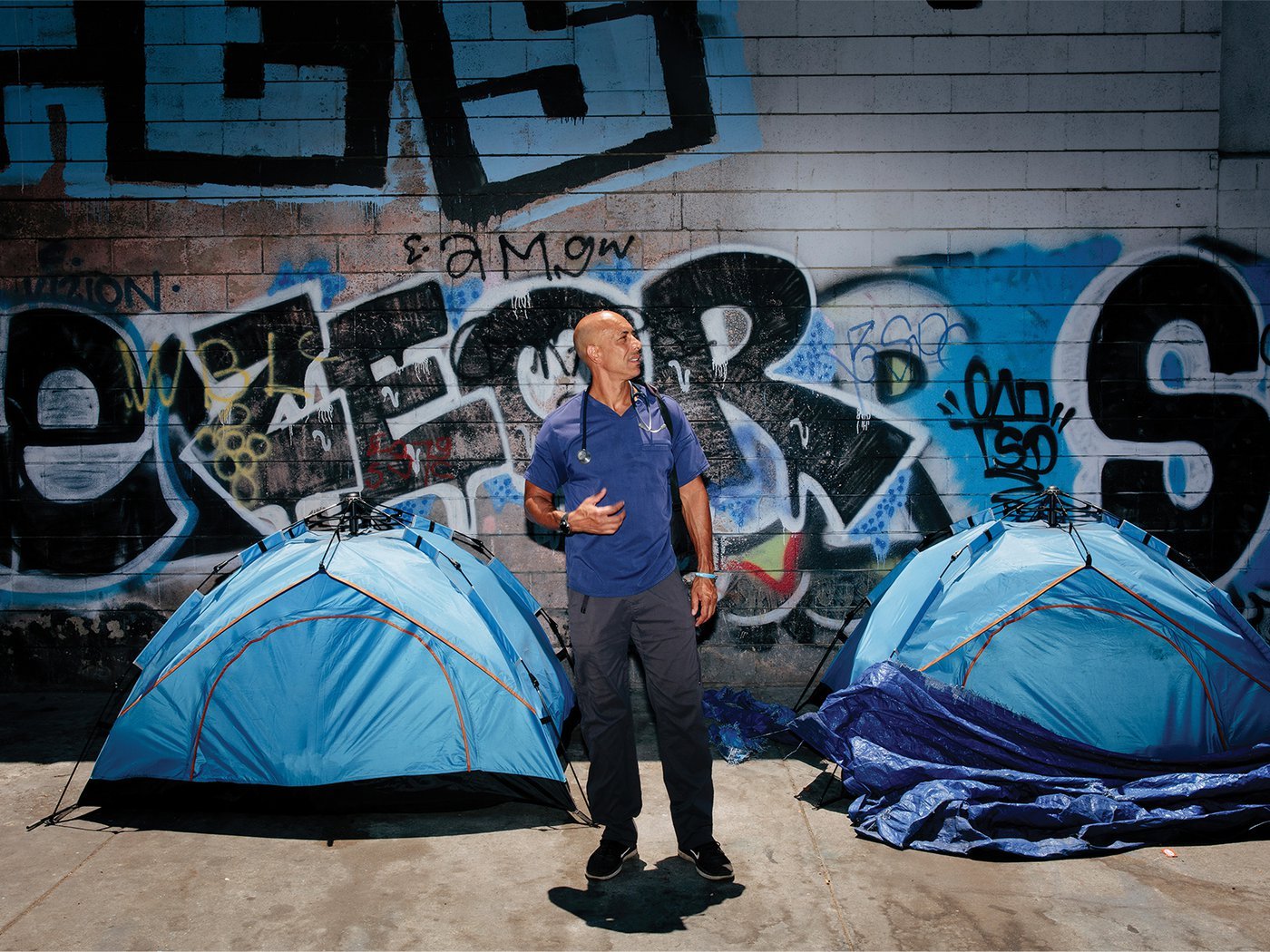 So if you love pets as much as Dr. Stewart, go to https://www.projectstreetvet.org/ and make a contribution. He needs all the help he can get.
Taken from "The Veterinarian Brings His Healing Presence to Pets of the Unhoused" by Carol Mithers (https://www.smithsonianmag.com/science/a-healing-presence-pets-unhoused-180979240/). The photo is from that article.