Question — how do you teach high school students about recent historical events when they are skeptical, distrustful, and inclined to believe any conspiracy theory that pops up on social media?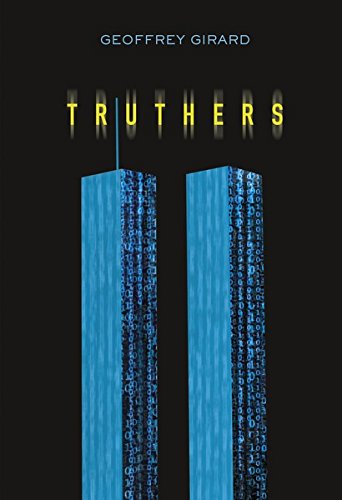 Perhaps with a good fictional story (based on fact) that examines an issue from every angle?  So how this for a novel's storyline?  —
Katie Wallace has never given much thought to 9/11. She was only a year old when terrorists struck American soil. But now her dad has landed in a mental institution after claiming to know what really happened. He insists the attacks were part of a government conspiracy. And he claims that Katie is living proof: the lone survivor of a massive cover-up. Hoping to free her dad, Katie sets out to investigate his bizarre claims. Soon she's drawn into the strange and secretive world of 9/11 conspiracy theorists known as the Truthers. What is fact and what is fiction? Katie no longer knows what to believe.
The novel's title is Truthers by Geoffrey Girard.  Girard is both a successful author, writing "thrillers, historicals, and dark speculative fiction for adults and young adult readers", and a teacher.  I recently listened to a radio interview with him, and this is his way of getting people to critically examine conspiracy theories.  Truthers has been well received (4.6 out of 5 stars on Amazon.com) and the book has been described as balanced, with all viewpoints being considered.
I'm intrigued enough to add it to my reading list.  It's currently about 138th on my list, but I'll get to it eventually.
Read more about Geoffrey Girard and Truthers at  http://www.geoffreygirard.com/write1.html#TRUTHERS_.